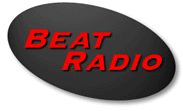 Archived beatopia in MP3
We have the beats you love right here! Listen anytime!

Friday Night House Music at First Avenue's VIP Lounge, downtown Minneapolis
Audio no longer available. Hey, we've been off the air for a long time and beatopia ended in 2003!
---

.:[ See beatopia here now ]:.
---
[ Main Menu | Contact Us ]