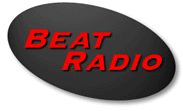 Beat Radio presents the NAB's [anti-] "Low Power FM Kit"
sent to NAB radio members; dated March 17, 1999
Read the lies and propaganda from the National Association of Broadcasters, the lobbying & trade organization representing most of the nation's commercial broadcasters


Try this first:
| NAB Low Power FM Kit, as Adobe Acrobat PDF file



Use these print-optimized files to make hard copies.
Download them to your hard drive and then print! Do not print directly from your browser; they display huge when viewed in your browser and if you try to print directly, the pages will dissect into multiple pieces and may freeze your computer. Download them and they'll print out correctly. The files are relatively large, but you'll appreciate the print quality. Use your "back" command to return to this index.
---